G'day


Launch Discount For GOLDtracker App Scores Closing Soon.
---
40% Off Goldtracker App Zone Scores CLOSES TONIGHT
How DO I Find Good Gold Nugget Country?
FAQ about the New GOLDtracker App.
Understanding the Colour Coding of Scores In GOLDtracker App
What is the GOLDtracker App and How it Helps you Target Gold Locations?.
How to Get the GOLDtracker App
---
40% OFF GOLDtracker App Scores - Closes Tonight!
It's Bill, on behalf of Kurk and Ray from Goldtracker.
Dont forget the special Goldtracker App Deal closes tonight... At Midnight.
That special enables you to get a discount of 40% off the Goldtracker Graticules "Potential to Find GOLD" scores.
But dont forget 40% off the Goldtracker District Scores is ONLY until Midnight tonight. So Dont Miss out!
---
How Do I Find Good Gold Nugget Country?
That is a question that many prospectors ask but the reality is this.
You can access 88% of Gold bearing country in WA with a Section 40e permit.
That is how much land is available on E Leases - all you need is a Section 40e Permit.
Email us if you dont know how to do a Section 40e Permit.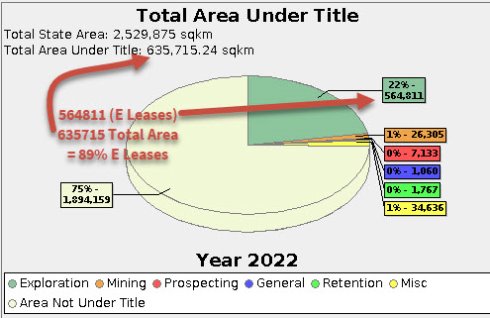 Q... Which Exploration Lease should I choose in my Area of interest?
A...Look on Goldtracker for the clusters of good Scores to get the best E Lease Locations.
Q...How Many Blocks in size is an Exploration Lease?
A...75 blocks is the maximum size and at Greenfield sites up to 200 Blocks.
Q... How many Blocks are you allowed to get with your Section 40e Permit on an Exploration Lease?
A...10 blocks.
Q....How do you pick the best 10 blocks for your Section 40e application. Without travelling to Hall Creek or miles out in the bush and finding you GOT THE WRONG BLOCKS.
A...Look at the BEST GOLDtracker scores before you apply for your section 40e Permit.
Not getting GOLDtracker is a false economy - be professional in deciding where you decide to go gold hunting!
---
What is the GOLDtracker App and How it Helps you Target Gold Locations?
Just in case you missed this explanation in our Previous emails!
GOLDtracker App is a Android Mobile Phone App that tells you exactly where you are on the ground including;
Tenements updated each day.
1:500,000 Bedrock Geology and Cenozoic Geology.
Fault lines in WA.
Gold Mines.
Other minerals information.
Different views of maps like Topo, satellite and street map.
GPS location (if you have GPS capability in your phone or device)
Ability to create offline maps and use them in your phone when you are not connected to phone service.
Then you just buy one (or all of WA) of the 9 mining districts scores as in "In App" purchase.
Probably all you need in the bush to understand the local geology, know where the tenements are and exactly where you are on the ground.
---
Scores for Mining Districts
We have amalgamated the 40 plus Mineral Fields in WA into 9 major Score Districts or "App Zones".

In App Scores tell you the potential to find gold in EVERY GRATICULAR block in WA.

You select your favourite mining area (9 App Zones in WA).

Or.... Select the whole State Scores.

And find out the exact score in a specific block to find gold -

Find NEW Places to target Gold, ....Don't go where everyone else is gold hunting!

During the Launch period the District Scores you buy "In App" will be discounted by 40% until tonight 9 April 2022 at Midnight.
---
Understanding the Colour Coding of Scores In GOLDtracker App
Here is a video on how to view scores in Goldtracker and what they mean
In particular the colour coding which enable you to quickly see the cluster of high scoring areas you can start to do you research for new places to go prospecting in WA.
At around 2 minutes 15s in that video there is a view of a GOLDtracker district zoomed out and you can quickly see the clusters of High Scored areas.
Video Scores What do the Score Colours Mean in GOLDtracker App!
---
Return to Table of Contents
Frequently Asked Questions (FAQs)
This deal tonight 9 April 2022 at Midnight. AFTER THAT THE APP WILL GO TO FULL PRICE FOR THE DISTRICT SCORES!

FAQ- We have had some questions asked over the past two days so here is a link to the FAQ page that might answer some of your queries.

Please note that when you buy the app the $24.99 is a one off cost.

The 40% deduction for buying a Mining District (or the Whole of WA Scores for Every District) is shown at the checkout AFTER you access it through PayPal. If it is not there then the discount period has finished.
---
How to Get and Use GOLDtracker App
How to Get and Use the GOLDtracker app.
That page also explains how you can get the GOLDtracker app with a massive discount for "In App" purchases during the initial rollout phase which closes tonight Midnight 9 April 2022.
OR... scan the QR Code below with your Android Phone or Device..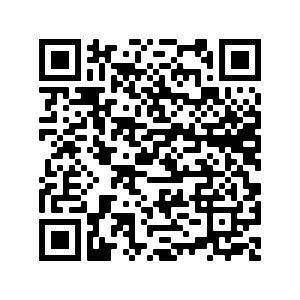 ---
Technical Evaluation Of Goldtracker
Finally I leave you with this quote from Dr Bob Fagan the author of "Understanding Geology" in relation to Goldtracker Analysis.
"Has Data Analytics transformed prospecting forever? Perhaps not, but it does make life a lot easier, particularly for those with limited experience and technical understanding and skill. If anything, it may make life more difficult for the old hands by lessening their advantage, in that it creates better informed competitors who can be quickly and painlessly be brought up to speed." Dr R Fagan
---
Do You Have Questions About the GOLDtracker App?

If you have any questions or would like more information click this Link to Contact Us At GOLDtracker

Thank you for supporting us in the past and may you find plenty of Gold Nuggets in the Future.
---
Gold Prospecting WA Facebook Page

---
Return to Table of Contents
So go ahead and buy at the discount before the Offer ends TONIGHT.
...may you find plenty of gold nuggets in 2022
Regards
Bill
Nobody gets ALL the gold. There's still plenty left for you!
p.s. don't forget to like the Facebook page so you get updates on when the new Goldtracker App will be released.
---