G'day


How to Get and Use the GOLDtracker App...At A BIG Discount
---
Introduction from Bill Ray and Kurk
Where is the Gold in WA - What is the Secret to Finding it?
Where are You Allowed to Go Prospecting In WA?.
How to Get and Use the Goldtracker App.
---
Return to Table of Contents
---
Introduction from Bill, Ray and Kurk at Goldtracker.
Gidday All,
I'm Bill O'Connor from www.goldtracker.net.au Gold-prospecting-wa.com and www.geomap-training.wa.com and on behalf of Ray Hammond and Kurk Brandstater from Goldtracker thank you for your interest in the GOLDtracker App.
The GOLDtracker app is now available for you to buy at a big discount for "in-app" purchases of the goldtracker scores for graticular blocks for Mining districts.
There are 9 mining districts in all and each has the scores for every graticular block in a very large area.
In the first email we explained that the most consistent questions you ask us is;
Where can I find gold in WA?
Where am I allowed to go metal detecting for Gold in WA?
How do I know whether I am on ground that I am allowed to be metal detecting and whether it is worth going there using GOLDtracker app.
Point 3 is the subject of this email and with an Offer to you to get the GOLDtracker Districts graticular Block Gold Scores "In App" at a massive discount.
You could get the scores for the whole of say Cue, Mt Magnet and Yalgoo (over 117000 SQ Km) normally $50 at a discount 40% that costs $30.
....A pizza or cup of coffee, thats all it would cost, for 100000+ graticular block scores
---
First Video Was - Where to Find Gold In WA
In the first video we showed you how to target gold locations in WA. using free systems like Tengraph, Geomap and Geoviewer. And how gold localities are are scored in GOLDtracker.
...Including:
Where to find gold in WA
You must TARGET good gold locations! Only ½ of 1% of the WA land mass has the potential for you to find gold.
How do you target gold locations!
The 4 key criteria to target Gold in WA.
The key to find gold where others have not looked.
The Types of rocks you should look for.
If you missed that video l it is on this page.

Find Gold In WA 4 Methods and a Secret!
---
Second Video - Where are you ALLOWED to Go Prospecting in WA?
In the second video we answered the question –

"How to make sure you go prospecting Legally in WA - so you never have to worry about getting arrested or looking over your shoulder when you are out the bush prospecting – knowing this gives you real peace of mind."

For example:
The Rules for Prospecting In WA.
The land you can Access to go metal detecting in WA.
How you can get access to 88% of prime gold land in WA.
How the rules are shown on Tengraph Web (a free Online Program). and GeoMap (a Free OFFLINE program) to understand where you can go prospecting.
Rules Relating to access to Pastoral Stations
How this is dealt with in the GOLDtracker app to cut out your learning curve.
How you will know EXACTLY where you are on the ground with the GOLDtracker app - all on your mobile phone.
If you missed that video 2 it is on this page.
Where are you Allowed to Go Prospecting In WA - Dont Risk a Big Fine!
---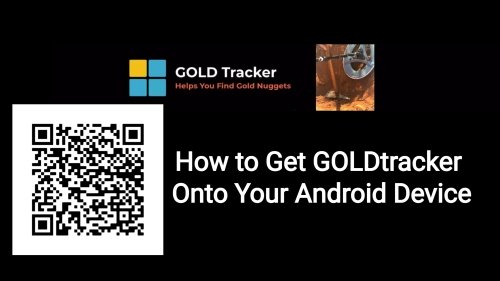 How to Get and Use GOLDtracker App
Video 3 is on this page about how the GOLDTracker App can;
Help you find new gold in WA,
KNOW where the tenements are and KNOW where you are on the ground using the GOLDtracker App ...
... All on your Android mobile phone.
The help video For the GOLDtracker App on this page shows you how the App is used to help you:
Target Gold Locations that have a high score for the potential to find gold.
Shows you Tenements Live and Pending on your phone.
and, importantly how the App helps you know exactly where you are on the ground when you are out in the bush.
The Goldtracker App will be usable on your Android Phone or device (later on Apple iPhones).
The Basic app includes;
Tenements updated each day.
1:500,000 Bedrock Geology and Cenozoic Geology.
Fault lines in WA.
Gold Mines.
Other minerals information.
Different views of maps like Topo, satellite and street map.
GPS location (if you have GPS capability in your phone or device)
Ability to create offline maps and use them in your phone when you are not connected to phone service.
Then you just buy one (or all of WA) of the 9 mining districts scores as in "In App" purchase.
Here is a link to the page with the video 3.
How to Get and Use the GOLDtracker app.
That page also explains how you can get the GOLDtracker app with a massive discount for "In App" purchases during the initial rollout phase which closes on Saturday Night 9 April 2022.
It has three videos;
How to Use the GOLDtracker app.
How to Get the GOLDtracker app onto you Android Device.
How to Buy "In App" the District Scores that show you the Potential to Find Gold for Evenry Graticular Block.
The QR code to scan to link to the Google Play store for the GOLDtracker APP
---
Our aim is to provide information and tools to help you find gold in WA.
We know that GOLDtracker App will help you do that!
... All the best for your Prospecting in 2022 and beyond.
So enjoy the videos and we hope that it helps you understand where gold is and helps you target NEW gold locations in 2022.
---
WA Corona Virus Update
Here are some links to the Updated Corona Virus Travel Updates pages.

The Rules in WA are going to be reduced further later this week. It is really starting to open up.
WA Government Corona Virus Update Page









---
---
Gold Prospecting WA Facebook Page

---
Return to Table of Contents
So Go ahead and fill the form to get on the GOLDtracker List.
...may you find plenty of gold nuggets in 2022
Regards
Bill
Nobody gets ALL the gold. There's still plenty left for you.
!
p.s. ps The discount is for "In App" purchases so we can recover some of massive costs for development - but when it is Gone it is Gone - so please take advantage of it now.
p.s. don't forget to like the Facebook page so you get updates on when the new Goldtracker App will be released.
---