G'day


Merry Christmas - Goldtracker Offer Extended
Table Of Contents
GoldTracker 600 searches for 50% off! Christmas Offer Extended.
---
Thank you for your support over the past 12 months. We appreciate it.

We (Udo, Bill and Sue) wish you the best for Christmas with your families and friends, please keep safe during the break so we can enjoy your company again in the new Year.

Hopefully 2019 will be your year of finding gold in West Australia or wherever you live.

We apologise for what seems like a Sales Email for Christmas but the Goldtracker Christmas offer had some problems with the Sales Page and some people missed out on taking advantage of it.
---
Here is the Email that went to Goldtracker subscribers that explains why it was extended.
Why are we Extending the Goldtracker Christmas Sale?
Unfortunately we had a few issues with our email system and shopping cart so some of our subscribers missed out on the chance to purchase the Christmas Special deal, so we have extended the sale until this Saturday to give everyone the chance to purchase.
Remember our special Christmas offer to you, our Goldtracker Community, gives you the opportunity to have a bank of searches ready for you use over the next twelve months.
The new data and a massive number of clicks will enable you to really get stuck into your research and set your prospecting year up over summer.
So here is what the offer is:
600 searches plus 60 advanced searches for more than 50% off.
Just $181 plus GST so $199.10 (normally to get this number of searches you would pay for 8 units at $55 each or $440.)
The searches will be valid for 12 months until the end of 2019 - plenty of time to use them.
Even when we upgrade the Goldtracker website and relaunch next year your clicks will still be available to you to use.
You get it all for less than $200.
Here is a link to your Hidden Page, you can only get the offer from here.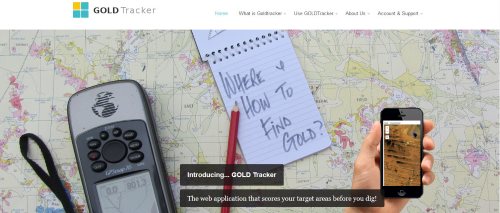 Goldtracker How Does it Help You?
GoldTracker gives you a measurement of the potential or Prospectivity of Gold being located in over 1 million graticules in WA
The Prospectivity or Potential of gold is the likelihood of the presence or absence of gold at each of these 1 million sites.
How is Gold Prospectivity Measured in GoldTracker
This how is the score of gold prospectivity is calculated and allocated to each of those over 1m blocks in WA.
The prospectivity score is assessed using a number of criteria;
Economic History - The economic geological history of the area, evidenced by either presence or absence of previously discovered or indicated gold occurrences.
Lithology - The presence, distribution and type of rocks and overburden.
Structural Geology - The presence, association and relative distribution of structural features including for example, faults, folds, intrusives, metamorphic and altered zones, and geological boundaries.
Geochemistry of gold.
Aero-magnetic Anomalies.
Local gold finds and Historical records.
Other - Presence of alignments, palaeo-channels, stratigraphic unconformities.
The massive database immediately assesses the possibility Gold Mineralisation and provides a prospectivity score in every graticular block in West Australia.
Even Better, if the area you have researched has a poor gold prospectivity score, THEN YOU JUST ASK FOR THE NEAREST BEST POTENTIAL LOCATION!
The point is that this price will enable you to have hundreds of searches to use prior to prospecting next season so you can pick the best places to go.
---

---
Return to Table of Contents
Have great Christmas,
...may you find plenty of gold nuggets in 2019
Regards
Udo, Bill and Sue.
Nobody gets ALL the gold. There's still plenty left for you.
---