G'day


Gold Prospecting Seminars Cue 2020
---
Gold Prospecting Seminars in 2020 are Very Limited
Gold Prospecting Seminar Dates
Important Terms and Conditions.
Process to Book the Gold Prospecting Seminars.
---
Return to Table of Contents
---
Seminars Cue 2020 are Very Limited
Gidday Everyone.

Unfortunately we are limited in the number of seminars we can run in 2020 due to other commitments.

We have only set two seminar dates in 2020 and already offered these to Overseas visitors who had previously requested a seminar.

Many of these people have cancelled for various reasons so a few vacancies have arisen.

There is currently around 10 vacancies for the seminars:
---
Gold Prospecting Seminar Dates
The Dates available are;
25 26 27 April 2020, Seminar held in Cue West Australia (Notes - last week of WA School Holidays Includes Anzac Day)
9 10 11 May 2020, Seminar held in Cue West Australia.
---
If you are interested in attending a Gold Prospecting seminar in Cue this year please click on the Gold Prospecting Seminars in Cue page for the details. Gold Prospecting and Metal Detecting Seminars in Cue WA
You can look at the terms and Conditions document here which describes the seminar information and what is involved. Terms and Conditions Metal Detecting Training In Cue 2020
---
Process of Booking the Seminars
This is the basic process if you wish to book a Seminar;
You select your preferred date.
We confirm it is available or offer options.
When the date is agreed a deposit invoice is sent to you which you can pay to hold your place – this is a non refundable deposit.
For those who attend the seminars more information and maps about the seminars, such as places to detect,
Locations for possible Section 40E Permits are sent to you about 4 weeks before the course.
The Seminars are held in Cue West Australia.
After training you can detect at places we have suggested or Exploration Leases you have applied a Section 40E Permit for.
It's difficult to know exactly what we can recommend until closer to the time due to what tenement or vacant ground will be available in Tengraph.
Please note the due to the worldwide impact of the coronavirus it may be that the seminars will need to be cancelled.
Make sure your travel insurance covers this.
Also note that the reason the initial deposit is not refundable is because we have a significant amount of setup costs per head which we cannot recover (For example Public liability Insurance, Hire of Hall, Production of course materials and manuals, pre purchased Stationary and food supplies, other setup costs).
It is unlikely that we will be having additional seminars in 2020 due to our other commitments.
---
Return to Table of Contents
Cost of Seminars
The cost of the seminars is $730 per person for the 3 day seminar.

What this cover is included in the Terms and Conditions. So it is important that you read them.
---
Return to Table of Contents
---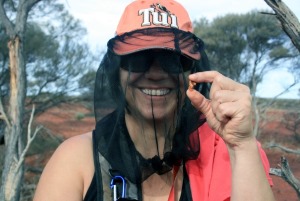 ---
Gold Prospecting WA Facebook Page

---
...may you find plenty of gold nuggets in 2020.
Regards
Udo and Bill
Nobody gets ALL the gold. There's still plenty left for you.
---