G'day


Metal Detecting Christmas
---
Online Geomap Training, Tengraph Training PLUS the data CD.
Metal Detector Protective Bag.
GoldTracker Special being Negotiated
APLA Open Day Presentation and Detecting Rules Matrix.
---
Return to Table of Contents
Some Ideas for a Metal Detecting Christmas
Gidday Everyone.

Udo and I hope you had a great year finding gold nuggets.

Sorta been a massive issue for we this last month with my wife Sue breaking her hip so I have been waaaaay behind in everything.

Thank you everyone for your very kind wishes and messages to Sue she was absolutely rapt and it made her feel a lot better.

There is only so many hours in the day and when you have to do all the housework as well as try to run a business and a Mining Lease, it gets interesting I must admit.

Like I said in an earlier Newsletter Sue is my main concern at the moment (and the "whites" are running - crayfish or rock lobsters to our overseas friends) so I have to go out a catch a few of those for Christmas dinner.

Here is a picture of crayfish if you didn't see it on Facebook.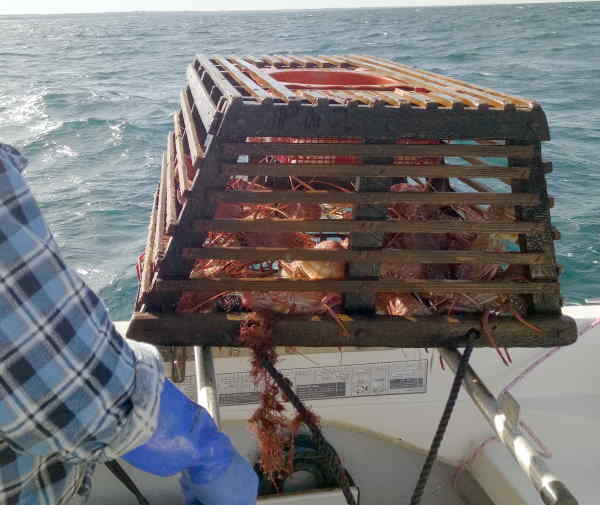 ---
---
GeoMap Training Super Christmas Special
I was not going to put on a special this year due to lack of time but I thought maybe there is a few of you out there who have been waiting for it before you buy.

So we have decreased the Price of the online GeoMap and Tengraph Web Training with the Thumbdrive posted to you Express Mail (Australia Only) with all the data and how to use it in the training,

We have taken nearly 50% off from $174 to $90 - That is a great present for your Metal Detecting Maniac Partner, Mum, Dad or Friend.

Yes Just $90 for everything, it wont be that cheap again until next Christmas.

Read On.....
GeoMap Online Training and Tengraph WEB Online Training AND all the Data You Will Ever Need.
The 2019 "Merry Christmas" SPECIAL Offer Includes:
GeoMap GOLD Product which includes the GeoMap Training Course Lessons AND Geomap Gold Data Thumb Drive.
Express postage free in Australia.
AND Access to Tengraph Web Online Training!
BUT – Only Available until 18 December 2019 - we want to do some Christmas shopping too.
The GeoMap Gold Data Thumb Drive.
The GeoMap Gold thumb drive includes the following:
1:250000 Geological and Topographical Maps for Western Australia,
The 1:100000 Geological Maps for WA,
All the Mines in WA Database – Minedex.
The Mining Tenements Database,
The "One Click", Download Tenements APP,
and 3 "Done For You" Projects for the whole of Western Australia.
You simply copy everything to your PC by clicking on one "usb_copy" file which copies everything from the Thumb Drive to your Computer C: drive.
Regular Price is $174.00 – the Christmas Discount Sale Price is $90 Which includes Express Postage anywhere in Australia.
Only Available until 18 December 2019
Click on this Link to get the Special Discount Offer for GeoMap training.
---
We Have about 14 Minelab 7000 Protective Bags LEFT
Here is the page we use normally to sell our bag.

BUT DON'T BUY ON THAT PAGE – just have a look at the page if you want to view the bags!

.

Metal Detector Bags - Designed by Metal Detector Users for Metal Detector Users.
Minelab 7000 Protective Bags
You can have a Protective Metal Detector bag posted for free (in WA – sorry it's too expensive to post to the Eastern States or Overseas) or pickup in Perth.
for $140.
We have only 10 Camouflage, 3 Green and 1 maroon Bags left in stock so get in quick.
| | |
| --- | --- |
| | The Green and Camouflage bags are available and Camouflage is more the Army Style camouflage colours on the bags available. |
Minelab 7000 Protective Bags.
The Minelab 7000 Protective Bag Size is longer (1350 mm compared to the Minelab 5000 Bags of 1200mm)
Please click on the "Buy Now" option that refers to you below.
Either the first option (posting to WA or Pickup in WA)
Or the second option which is posting to the Eastern States.
Then select your colour and we will try to supply it - if there is none left of that colour we will advise you.
---
---
Alternatively If you would like a Protective Metal Detector bag at this Christmas price just return email to this newsletter with your Email address, Name, Address and colour required and I will send an Invoice for you to pay online
But remember it is only until 18 December 2019 -
---
Return to Table of Contents
Goldtracker Will Provide a Massive Discount Offer Next Week
---
I am negotiating this with the Goldtracker team right now and will send out an email about their discount next week.

It will be a wonderful gift for a Metal Detectorist.

It will give you enough clicks for you to really research gold prospecting locations AND the clicks will be useable until the middle of 2019.
Just to Recap what Gold Tracker Does for You.
GoldTracker gives you a measurement of the potential or Prospectivity of Gold being located in over 1 million locations in WA
The Prospectivity or Potential of gold is the likelihood of the presence or absence of gold at each of these 1 million sites.
The Goldtracker team will be sending out the offer to their email list next week.

We will also send a email to you when we get the full details of the offer.

So keep your eyes peeled for that newsletter next week.
---
Return to Table of Contents
APLA Open Day Feedback
A fantastic day for the 400 or so people that turned up at the APLA Open day which was open to anyone.

Some insightful talks on Geology, Where to find Gold, Where you are allowed to go prospecting (that was my talk) and with the Department of Mines people there and an amazing array of prizes for the raffles drawn on the day.

I promised to put up my talk and I will make the Powerpoint presentation into a video for you.

It will be more useful to you then.
Metal Detecting Land Access Matrix
I also presented this matrix to people so they can quickly see the rules for the;
Different Land Ownership or Lease Types (Government, Freehold, Pastoral)
The types of Tenement for each types of Land Ownership.
And the Rules for access to Go Metal Detecting.
Remember that Metal Detecting is Gold Prospecting.
So below is a link to the metal detecting rules matrix, download it and use it to understand quickly the broad rules relating to access to land for metal detecting. Metal Detecting Land Ownership, Mining Tenements and Rules for Access Matrix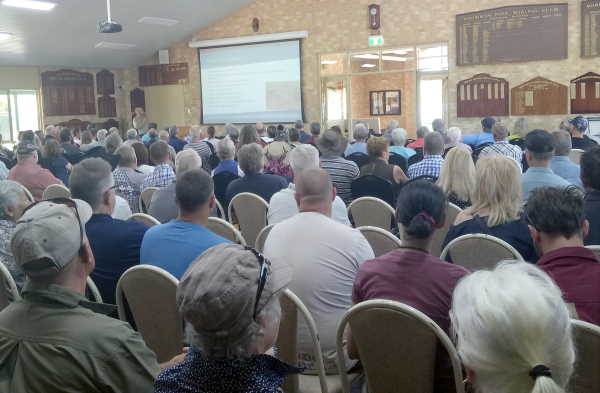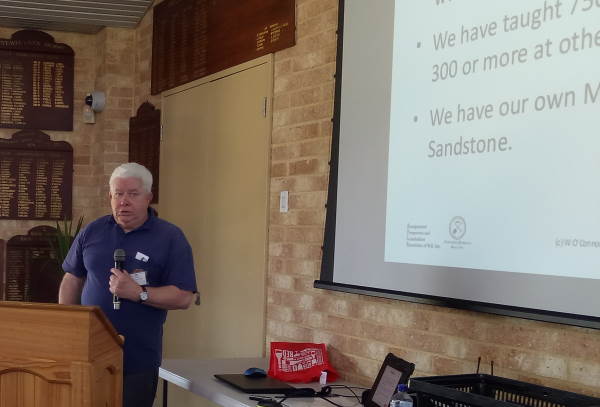 ---
We hope you have a Wonderful Christmas with your family or loved ones and, of course,

...may you find plenty of gold nuggets in the NEXT Decade

Regards

Udo and Bill

Nobody gets ALL the gold. There's still plenty left for you.

p.s. I have also been talking to Kurk at the Happy Prospector and I might have a discount for you later in December.
---