Gold Fields of WA - How to Find out All About Goldfields of WA
Here is the location of gold fields and gold mining in Western Australia which will help you find the best places to metal detect in this state to find gold.
Map of Gold Occurrences and Gold Mining in Western Australia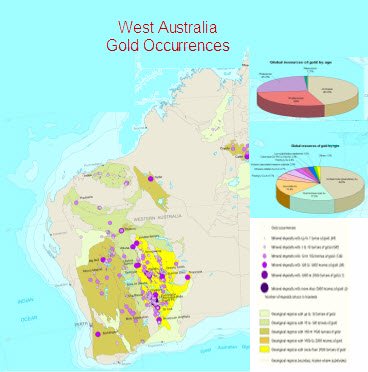 Gold Mines and Gold Occurrences in WA
Left Click on the picture to obtain a more readable PDF file of the gold fields and gold occurrences Map of WA that you can print.

How do You Find Goldfields and Old Gold Mines in Western Australia
Its important to know not only where the goldfields and old gold mines are in WA but also what sort of mining is or was undertaken there;
For Example was the historical gold mining? :
Alluvial Gold Mining
Open Cut Mining
Historical Dryblowing Deposits
An area of Old Gold Mining Shafts
Old tailings Dumps or Strip Mining areas
Its also very handy to know the production of the area and whether it was from crushed ore or alluvial gold.
This helps when you are looking for geological "patterns" to prospect for gold or to find metal detecting localities.
Finding NEW gold patches will depend on your research of:
The type of gold occurrences in the area ,
Understanding the Geological structure in the locality,
Careful analysis of where gold might have originated... and is NOW after millions of years of geological upheavals in the locality.
The sites of old gold mines, dryblowing areas and mining areas can help you quickly outline areas to target and area search patterns to use to find that Virgin Gold Nugget patch.
Find Gold Fields in Geomap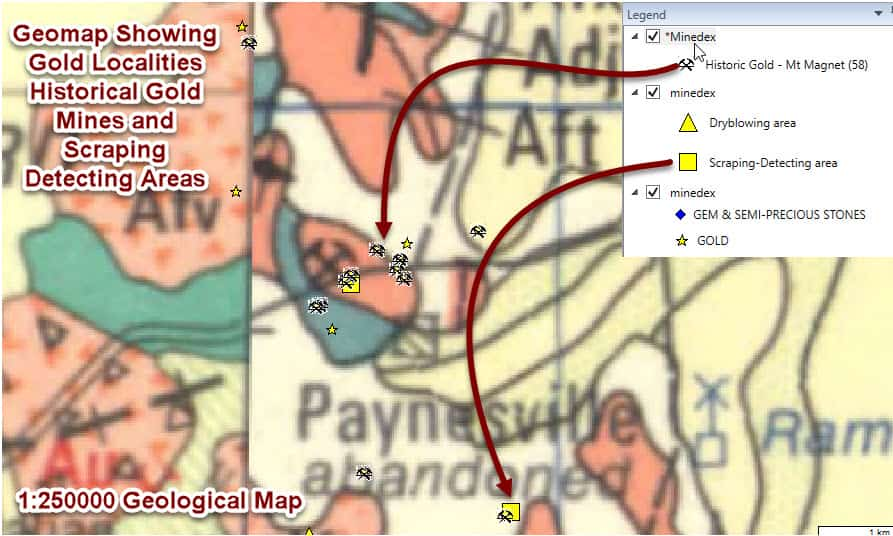 ---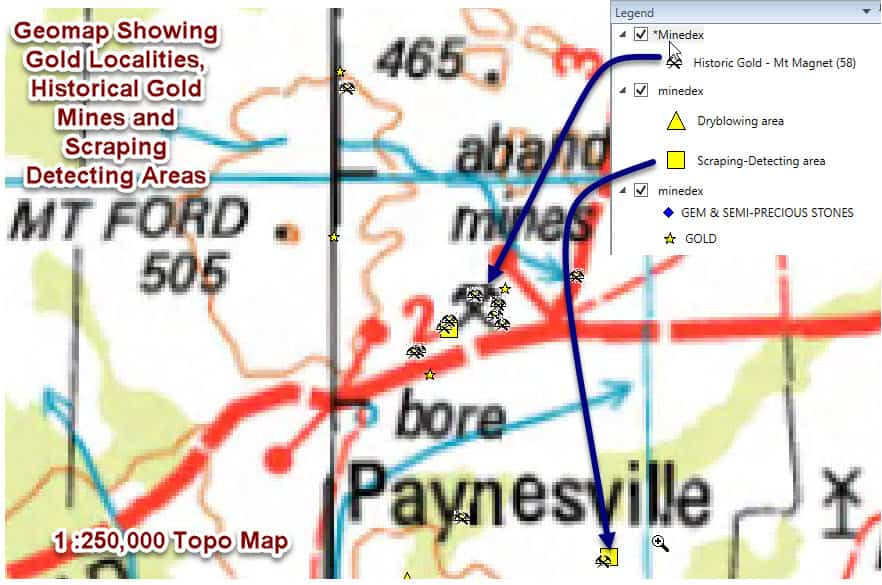 ---
Search Gold Fields in Tengraph Web
You can Search Tengraph Web for a place name or location and then view old gold mines and Geology there.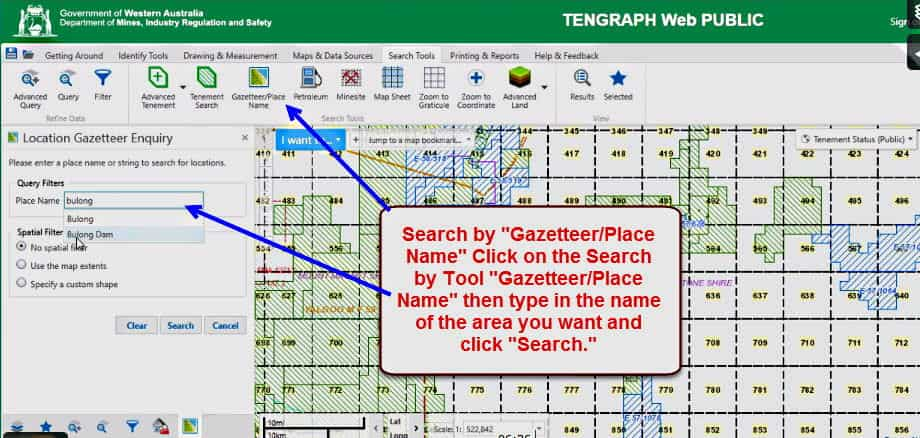 Research Resources Links on Other Pages of this Site
There are a few research resources that can help you find out where the historical and current gold fields of Western Australia that are outlined on other pages in the site.

Geological Maps
These maps are an excellent resource for research and you can obtain them electronically for free - see our page about geological maps.
Return to Gold Prospecting home Page from Gold Fields page