How to Make Jewellery Using Those Small Gold Nuggets
Maybe its not for everyone, but how to make jewellery using your small gold nuggets is relatively simple.
....And it will add massive value to your small nugget - many times its value as a natural gold nugget.
Whether you want to sell the gold jewellery you make or just sell your gold nuggets, you will be able to make unique and stunning gold nugget jewellery for your own use.
What the Difference Between a Jewellery Gold Nugget Piece and a Small Ugly Gold Nugget
The reality is that the beauty of a gold nugget is really in the eyes of the beholder.
Just like the video on the "Gold Cleaning" page Gold Specimens and Nuggets Video where it is explained some people like to acid all the impure (non-gold) material out of a gold and quartz or ironstone specimen, others prefer just to leave the specimen as it is as a collector's piece.
Gold Nuggets are Rare and Getting Rarer
Remember too, that natural gold nuggets and beautiful gold nugget specimens are quite rare. Rarer than Diamonds as a matter of fact.
The larger the nugget the more rare it is.
You will be paid a premium for a natural gold nuggets, see the sell your gold nuggets page, particularly Western Australian Gold Nuggets which are of a very high purity and Crystalline Gold.
Sometimes that value or price that you receive will also be influenced by the interesting shape of the gold nugget or on the other side of of the equation whether the nugget is just an ugly lump. This will also influence your decision on whether you use your small gold nuggets for jewellery pieces or not.
....Like we mentioned earlier, the beauty or ugliness of a gold nugget as a jewellery piece is really in the eyes of the beholder.
Making Gold Nugget Jewellery


A Beautiful Gold In Ironstone Brooch
This gold jewellery piece would have a great deal more value than the sum of Ironstone and Gold specimen, the gold bail, the pendant setting and chain.
This pendant necklace has been made from an ironstone gold specimen and fitted into a rolled gold pendant with a bail and chain fixed.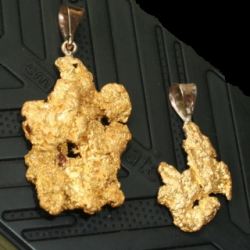 Udo Soldered this bail to an attractive nugget to make an awesome pendant.

Steps in How to Make Jewellery Using you Own Gold Nuggets
Clean Your Gold
This page will tell you how to clean your gold nuggets to the level you want them for your Jewellery Making.
Please review this page thoroughly again because there are some important SAFETY MEASURES you need to take when cleaning gold - particularly if you use acids!
Select your Gold Nugget Jewellery Pieces
This will depend on whether you are using Nuggets for:
Pendants
Earrings
Small nuggets to include in clear jewellery pendants and so on
It will also depend on the method you will be using to make the gold nugget jewellery pieces, such as;
Using clear jewellery earrings and pendant cases to insert your small gold nuggets.
Using Bails, ear posts, ear hooks and soldering your gold nugget to the gold fittings.
How to Make Jewellery Using Clear Jewellery Fittings
How to make jewellery with gold nuggets using the clear pendant or earring case jewellery fittings is simple. 
You just need to clean and polish your small nuggets and insert them into the fittings by undoing a holding screw in the fittings, inserting the small gold nuggets and then tightening the screw to complete the jewellery piece.
It looks quite stunning and is an easy way to showcase those small nuggets you have found with the new Minelab 5000's.
How to Make Jewellery by Soldering Gold Nuggets to Jewellery Fittings
This is a little more complex and requires some skills and knowledge of soldering gold using basic equipment that mostly you can source from your local hardware store.
Gold Solder, Gold Soldering Flux and the gold jewellery parts can be sourced online.
It is however not as difficult as you might think provided you have basic handyman skills, the right equipment, gold fittings and soldering material such as;
Much of the equipment you need can be sourced from hobby shops or hardware stores, there is no real need to go and and buy sophisticated, expensive gear!
Gold Solder (wire is easiest).
Gold Flux.
Or..Combined Gold Solder and Gold Flux.
The required Bails, Rings, Ear Posts, Findings, ear hooks that you wish to use.
Gold Pickle to remove the scale after soldering.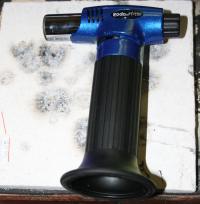 A Gas torch like this and heatproof tile.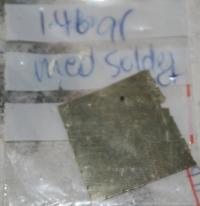 Gold Solder Sheet but Gold Solder Wire is easier - you buy by the weight and purity of the gold solder.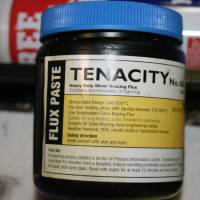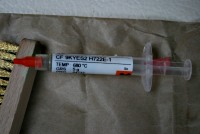 Handy Gold Solder and Flux combined in a syringe.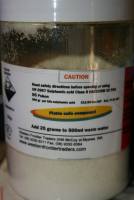 Gold Pickle to remove the heat scale after soldering

How to Learn the Gold Jewellery Soldering Process

How to make jewellery is a skill that is easy to learn and one product that can show you how is Jim Foster's "Gold Nugget Jewellery Made Easy" which can be obtained on Amazon Kindle, see below
GOLD NUGGET JEWELLERY MADE EASY by Jim Foster
You can get this book Gold Nugget Jewellery Made Easy by Jim Foster from Amazon 37 pages and free download  or a small  fee to buy the book.
Note this is NOT a Affiliate page where we get a commission.
Return to Gold Prospecting home Page from "How to Make Jewellery" page.