Gold In WA App
We built this Gold in WA App to help new gold prospectors and metal detectorists find gold in WA and navigate the complex rules and Laws relating to Gold prospecting in West Australia.
Get and Use "Gold In WA" App

With COVID there has been a massive spike in people travelling within West Australia.
They want new bush and camping adventures that and many want to go metal detecting and find some Gold Nuggets.
We estimate their could be up to 40000 people gold prospecting in WA during the prospecting Season from April to October in WA.
We have had a huge growth in people asking the basic questions about
- "Where can I find gold?" and
-"Where can I do it legally without fear?"
This app has been built for you so you can have a quick view of where to find gold and the rules for prospecting in WA.
It is a Progressive Web App (PWA) that can be used on Android phones, IPhones and tablets and on your desktop.
The GOLDINWA App can be used as a reference:
For your own use.
For you to give the information or QR code to others that may just be starting out in Prospecting and need to know the basic information.
And - Its Free.
Gold In WA App QR Code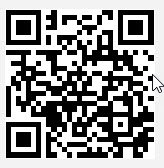 How to scan a QR code IPhone, Ipad
(1) Open the Camera app from the Home screen, Control Center, or Lock screen. 

(2) Select the rear facing camera. Hold your device so that the QR code appears in the viewfinder in the Camera app. 
Your device recognizes the QR code and shows a notification,
(3) Tap the notification to open the link associated with the QR code. (Note is asks if you want to download the app from Zapable - they are the people who host the Gold In WA App - select "yes")
GOLDtracker Android App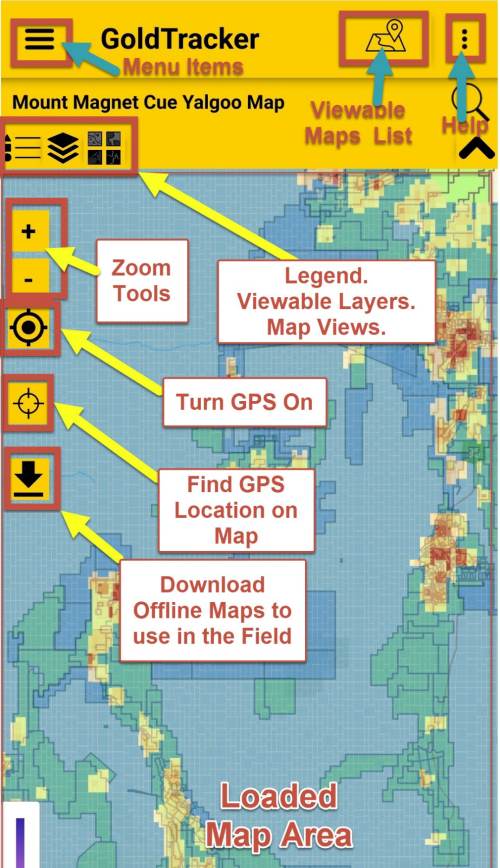 In the "GoldinWA' app video I referred to the Goldtracker App Coming Soon.
Well it is available now as an Android App.
It is much more valuable to you because you can use it on your mobile phone or device in the field. 
The Basic app (cost is a Once Only $24.99 at January 2023, However this will change in the future - but NOT if You have already purchased the Goldtracker App).
The App includes;
- Updated Mining tenements ,
- 1:500000 Bedrock Geology and Cenozoic Geology.
- Fault lines in WA.
- Gold Mines, 
- Other minerals information, 
- Different views of maps like Topo, satellite and street maps, 
- GPS location (if you have GPS capability in your phone or device) 
- Ability to create offline maps and use them in your phone when you are not connected to phone service. 
- Use GoTo in Google Earth to get directions to a location in the Goldtracker App.
- Then You just buy one (or all of WA) of the 9 mining districts scores as in "In App" purchase. With these powerful District Scores you get the Potential to Find Gold in EVERY Graticule in the Goldfields that you purchase.
Pages on the GoldinWA App

A View of the GoldinWA App Menu Page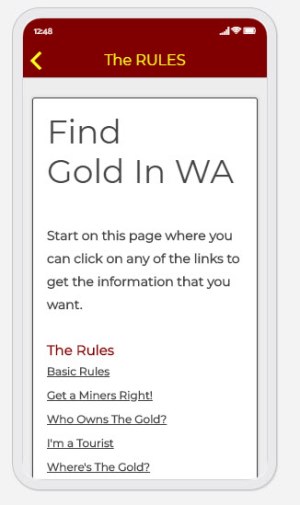 View the Goldinwa App on Desktop
Get the GOLDINWA app On Your Desktop
Help Document Gold in WA App