Gold In WA App
We built this Gold in WA App to help new gold prospectors and metal detectorists find gold in WA and navigate the complex rules and Laws relating to Gold prospecting in West Australia.
Get and Use Gold In WA App

With COVID there has been a massive spike in people travelling within West Australia.
They want new bush and camping adventures that and many want to go metal detecting and find some Gold Nuggets.
We estimate their could be up to 40000 people gold prospecting in WA during the prospecting Season from April to October in WA.
We have had a huge growth in people asking the basic questions about
- "Where can I find gold?" and
-"Where can I do it legally without fear?"
This app has been built for you so you can have a quick view of where to find gold and the rules for prospecting in WA.
It is a Progressive Web App (PWA) that can be used on Android phones, IPhones and tablets and on your desktop.
The GOLDINWA App can be used as a reference:
For your own use.
For you to give the information or QR code to others that may just be starting out in Prospecting and need to know the basic information.
And - Its Free.
Gold In WA App QR Code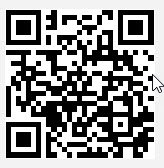 How to scan a QR code IPhone, Ipad
(1) Open the Camera app from the Home screen, Control Center, or Lock screen. 

(2) Select the rear facing camera. Hold your device so that the QR code appears in the viewfinder in the Camera app. 
Your device recognizes the QR code and shows a notification,
(3) Tap the notification to open the link associated with the QR code. (Note is asks if you want to download the app from Zapable - they are the people who host the Gold In WA App - select "yes")
Pages on the GoldinWA App

How to Find Gold In WA. 
Rules Bloody Rules.
How to Get A Miners Right.
Who Owns the Gold I Find?
I'm From Overseas - What are the rules for me?
Where to find Gold in WA.
What is Crown Land - How do I find it?
Notify Land Owners (When you go Prospecting).
How to apply for a Section 40e Agreement Online.
Request to go Metal Detecting standard Letter Templates?
Metal Detecting eGold Newsletter.
About APLA - why you should join.
A View of the GoldinWA App Menu Page 
View the Goldinwa App on Desktop
Get the GOLDINWA app On Your Desktop
Help Document Gold in WA App