Minelab GPX6000
Minelab GPX6000 metal detector is coming out in early April 2021 and finally there is  information being provided by Minelab.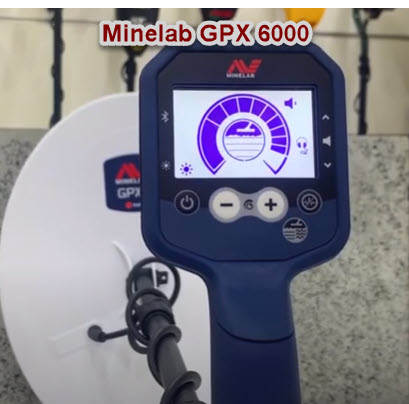 Minelab GPX6000 Introduction
Please note that we do not sell Minelab detectors nor have we tested a Minelab GPX 6000, so these links are provided for information only
NOT as a recommendation to buy!!.
Here is a link to Minelabs training page with training videos and further information Minelab GPX6000 page .
Minelab GPX6000 Manual
Here is a link to the Minelab GPX6000 Manual
Minelab GPX 6000 Cost
Its not yet advertised but looks like the detector will cost you around $7999 Aud in Australia.
That is only $1500 less than the GPZ7000.
Unfortunately information is limited and at this stage we can only show you what we have seen around on the internet.
Minelab GPX6000 - What's in the Box?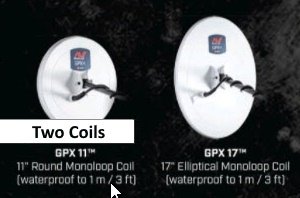 Apart from the Minelab GPX6000 which is lightweight at 2.1kg it will have two coils.
GPX 11" Round Monoloop Coll (Waterproof to 1 m )

GPX 14" DD Coil
GPX 17"17" Elliptical Monoloop Coil (Waterproof to 1 m ) The 17" coil  is coming later we understand.
The coils are waterproof submersible to 1 meter but the detector is only splash and rainproof unlike the SDC2300.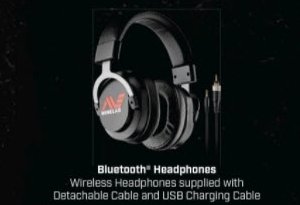 It will come with Bluetooth Headphones which are Wireless Headphones and supplied with Detachable Cable and USB Charging Cable.
It also has an inbuilt loudspeaker.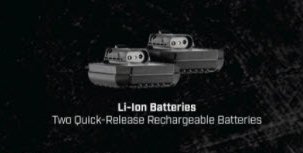 Minelab GPX6000 comes with two quick release rechargeable Li Ion Batteries 5833mAh.
Battery runtime is said to be 8 hours. (approx!)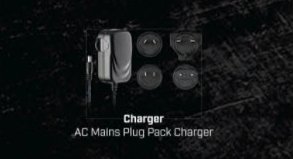 It has an AC mains charger and also included in the box is a Battery charging cable with crocodile clips for use in vehicles.
Specifications of the Minelab GPX6000
Search Modes - (Ground Type) Difficult (default) / Normal
Double-D Modes - EMI Cancel (default) / Conductive Ground Cancel
Ground Balance - Auto / Manual (quick-Trak)
Noise Cancel - Auto
Sensitivity - Manual (levels 1-10) / Auto (level 11) / Auto* (level 12)
Threshold Tone - On /Off
Volume - 5 levels
Length Extended - 145 cm (57 in)
Length Collapsed - 76 cm (30 in)
Weight - 2.1 kg
Display - Monochrome LCD with backlight
Audio Output - In-built loudspeaker, Wired 3.5 mm (V) headphones
Bluetooth wireless audio (Low Latency)
Supplied Headphones - ML 100 wireless headphones
Supplied Batteries - Rechargeable Lithium-ion battery 5833 mAh
Operating Temperature Range  - minus10degC to +50degC 
Storage Temperature Range - Minus 20degC to +70degC 
Will We Be Buying and Testing the Minelab GPX6000
You know what, Udo and I are still deciding whether we can actually afford another machine.
We already have 5, GPX5000's, a GPZ7000, 2 SDC2300's, A CTX 3030, Eureka,  Equinox, Gold Monster and Garrett ATX - mostly to teach and show at our training seminars.
But we will probably bite the bullet and buy one, at $7999 with the loss in revenue over the past year with Covid that is a significant cost to the business.
However we will get one if only to show people at our seminars.