Metal Detecting News WA
Keep up to date with metal detecting news WA and information about all things gold prospecting in WA.
Monthly Newsletter
Free information, best gold localities, Prospecting Laws and rules, best metal detectors for WA conditions, all of these things are dynamic and change over time.
The monthly "egold newsletter" is designed to keep you up to date on those changes on a regular basis.
It's Free.
Sign Up Here 
Here is a Previous Newsletter Header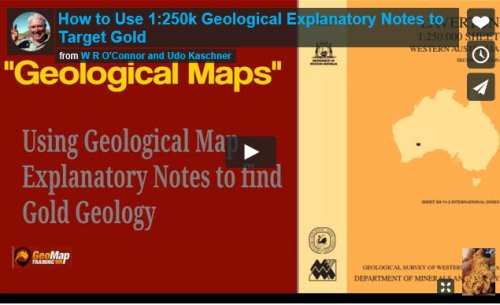 A Link To Back Issues of the Metal Detecting News WA Egold Newsletters
There is a link to back issues of the Metal Detecting News WA eGold Newsletter in the footer below and on all pages of the site - "Newsletter Archive" - Here are a selected few issues that may be of some of interest to you.
October 19, 2020 -- Gold Prospecting e-News, Issue #84 - How to Find Crown Land, Reserves, Native Title Land on Tengraph
August 11, 2020 -- Gold Prospecting e-News, Issue #81 - What is the Value of Gold Prospecting to You?
May 19, 2020 -- Gold Prospecting e-News, Issue #80 - Geological Maps - Use Them as Gold Maps
April 16, 2020 -- Gold Prospecting e-News, Issue #79 - Understanding Geology
March 31, 2020 -- Gold Prospecting e-News, Issue #78 - Corona Virus Information and Checklist
December 16, 2019 -- Gold Prospecting e-News, Issue #76 - Gold Tracker Christmas
December 06, 2019 -- Gold Prospecting e-News, Issue #75 - Metal Detecting Christmas
August 23, 2019 -- Gold Prospecting e-News, Issue #73 - Testing Coiltek Coils on the SDC 2300
June 25, 2019 -- Gold Prospecting e-News, Issue #72 - Section 40e Application Prices Raised
February 01, 2019 -- Gold Prospecting e-News, Issue #71 - How to Access and Use Tengraph Web
October 12, 2018 -- Gold Prospecting e-News, Issue #066 - Primary Secondary Gold from a 8 Ounce Patch
July 05, 2018 -- Gold Prospecting e-News, Issue #064 - How to Download and Use GeoMap
May 14, 2018 -- Gold Prospecting e-News, Issue #063 - Where are you ALLOWED to Search For Gold in WA
April 24, 2018 -- Gold Prospecting e-News, Issue #062 - Where to Find Gold in WA
February 02, 2018 -- Gold Prospecting e-News, Issue #061 - Changes to Downloading Tenements for GeoMap Projects
November 14, 2017 -- Gold Prospecting e-News, Issue #059 - Learn About Prospecting in WA - APLA Open Day
October 11, 2017 -- Gold Prospecting e-News, Issue #057 - Mines Department Getting Tough on illegal Prospecting
June 08, 2017 -- Gold Prospecting e-News, Issue #056 - How To Apply for a Section 40e Permit Online
February 01, 2017 -- Gold Prospecting e-News, Issue #055 - How to Get Permission to Go Metal Detecting