Tengraph Online - Now Decommissioned
Tengraph Online Program has now been decommissioned and you need to go to DMIRS Tengraph Web Page to get information required about tenements and tenement ownership
Tengraph Web Page
Click on this link to access our Tengraph Web Page
---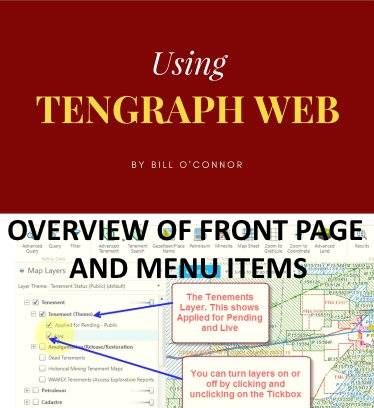 PLEASE NOTE: The Tengraph System has been decommissioned and changed to a new system called Tengraph WEB by Department of Mines Infrastructure, Resources and Safety (DMIRS).
Once you do experience the benefits of using the online Tengraph Web compared to Tengraph Online We feel sure that you will prefer that system over Tengraph Online.

We have developed Online training on GeoMap and Tengraph Web which also has free training and it can be found on the GeoMap Training Site

If you  any questions about Tengraph Web please Contact Us, we are happy to help you find gold.
Return to Gold Prospecting home Page from Tengraph training page